385 65R 22.5 20PR HS106 Commercial Tires
385-65r-22-5-hs-106-tires
In Stock
Season:

All

Load/Speed:

N/A

Performance:

N/A

Load Range:

160/-
Tire
Specs
Part#

385-65r-22-5-hs-106-tires

UTQG Rating

CCC,DOT,ECE,INMETRO,ISO90001,GCC,SNI

Unit Weight(LBS)

N/A

RIM Width(MEAS)

11.75
RIM Width(APPR)

N/A

Overall Width(inches)

385

Overall Diameter(inches)

22.5

Tread Depth

N/A
Static Radius(inches)

N/A

REV/Mile

100000 Kilometers

Max Load at code inflation
Pressure(LBS @PSI) Single

4500/-
Description
385 65r 22.5 tires at Discounted Prices
Size
P.R
Section Width

(mm)

Diameter

(mm)

Load Index
Speed Rate
Max Load

(Kg)

Pressure

(Kpa)

Standard Rim
385/65R22.5
20
389
1072
160/-
K
4500/-
900
11.75
Design for long haul application on good road and highway.
All position/trailer commercial tires for heavy trucks.
Excellent traction and loading capacity.
With good water draining performance.
Special formula ensures tire long original mileage.
385/65R22.5-20 truck tires for sale. 385 65R22.5-20 tires for sale at Global Wholesale Tires. Save up to 50% off OEM pricing. 385 / 65R22.5-20PR half-price commercial semi truck tires.
Call us today at (780)670-2012 to place an order for 385 r 22.5-20PR truck and trailer tires.
Our inventory isn't just limited to 385/65R22.5-20 truck tires. We also carry 11R-22.5 truck tires and 11R24.5-16PR truck tires and sell them at half price.
So, if you need tires for your semi trucks, or trailer tires come on down and buy tires at half price from us.
Unbeatable prices!
Global Wholesale Tires
2808 5th St., Nisku, AB
780-670-2012
Product
Specifications
WET TRACTION
Our tires holds high wet traction that helps riders to drive on wet surfaces. It will be easier to drive on wet surfaces if the tread has deep grooves that direct water away from the tyre. As you drive, these grooves prevent a layer of water from accumulating beneath the tyres. Hydroplaning is brought on by water that becomes wedged between the tyres and the pavement.
QUIETER RIDE
Our tires will eliminate the complete noise while driving a vehicle. It gives an extreme luxury feel with high-quality premium tires ride.
RESISTANCE TO WEAR
We deliver tires with robust resistance so it will create the great fuel efficiency as performance for your car.
Product
Benefits
SUPERIOR HANDLING
These tires are built with thicker rubber, which means they can withstand more weight before they begin to wear down. They also feature larger tread blocks on the tread surface, which provide better traction in wet or snowy conditions. Heavy duty tires are also made from more resistant materials like steel belts, which offer added protection and strength against punctures when compared to standard tires.
Reviews
There are no reviews yet.
Be the first to review "Product Name"
Your email address will not be published. Required fields are marked *
Risk Free Buying
No Hassle Returns
Customer
Reviews
I bought wheel loader tires for my loader and they were amazing with pricing. I almost saved 50% compared to market prices.
Josseph Moret
I was looking for 10 to 20 tires and Global Wholesale Tires quoted me wholesale prices. I was surprised because I received an almost 50% off compared to other providers. I was happy with their 24/7 hours support service.
Mary Jane
Why

Choose Us?
Wholesale prices
Buy off road and semi-truck (Highway) tires at up to 50% off.
Wide range of inventory
At Global Wholesale Tires, we have a wide range of on-road and off-road tires for your daily needs, with different sizes, ply ratings, treads, etc.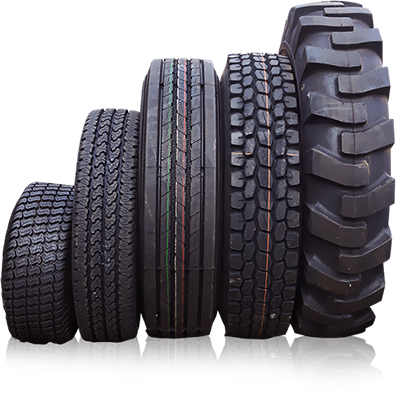 Premium quality tires
Best quality tires to match the quality of the best-selling highway and off-road tires
Highly skilled staff
At Global Wholesale Tires, we have staff with an average experience of 15 years in the tires industry.