Frequently Asked Questions
If you've any questions on heavy-duty and off-road tires, we will answer them.
At Global Wholesale Tires, we address all the questions and concerns about tires and their mechanism. If you have any questions related to your off-road vehicle or heavy-duty machinery tires, we will answer them.
Yes, we at Global Wholesale Tires offer premium quality tires for your off-road and heavy-duty machinery. Buy with confidence from Global Wholesale Tires.
Available payment options are Debit, VISA Debit, Credit Card, AMEX, MasterCard, E-transfer, or cash (when you pick up tires from our location).
Yes, add all the items in your cart with the quantity and fill out the shipping quotation form. Someone will be in touch with you with a shipping quotation.
No, we only sell brand new tires, but our tire's price is even lower than the price of used tires which people are selling in the market.
Yes, you can pick up your tires from our current location at 2808 5 th St., Nisku, AB, T9E 0H1.
We have built an easy-to-use online platform where you can browse wheel loader tires and select the size you need and quantity. Add the tires to the cart and place the order. Now, you can just pick up your tires from the designated location. Our tires are 2808 5 th St., Nisku, AB, T9E 0H1.
Our pickup address is 2808 5 th St., Nisku, AB, T9E 0H1.
Yes, you can cancel your order within 7 days and get the full refund on your original payment method.
Global Wholesale Tires carry heavy-duty truck tires, SUVs, Vans, pickup truck tires, and off-road tires. OTR tires are for off-road equipment like wheel loaders, rock trucks, skid steer, scrapers, motor graders, etc.
If you still have questions, you can talk to our sales and support team at +1 (780)670-2012, email us at support@globalwholesaletires.com or you can live chat with one of our online available agents.
Buy Tires Today
Call Us Today
Risk Free Buying
No Hassle Returns
Customer
Reviews
I bought wheel loader tires for my loader and they were amazing with pricing. I almost saved 50% compared to market prices.
Josseph Moret
I was looking for 10 to 20 tires and Global Wholesale Tires quoted me wholesale prices. I was surprised because I received an almost 50% off compared to other providers. I was happy with their 24/7 hours support service.
Mary Jane
Why

Choose Us?
Wholesale prices
Buy off road and semi-truck (Highway) tires at up to 50% off.
Wide range of inventory
At Global Wholesale Tires, we have a wide range of on-road and off-road tires for your daily needs, with different sizes, ply ratings, treads, etc.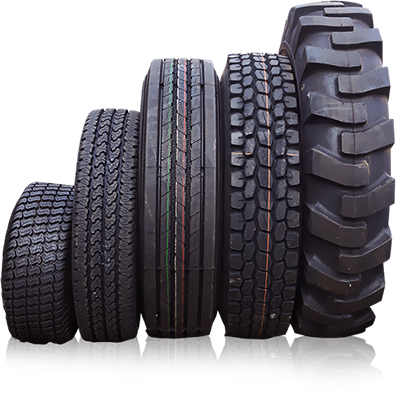 Premium quality tires
Best quality tires to match the quality of the best-selling highway and off-road tires
Highly skilled staff
At Global Wholesale Tires, we have staff with an average experience of 15 years in the tires industry.